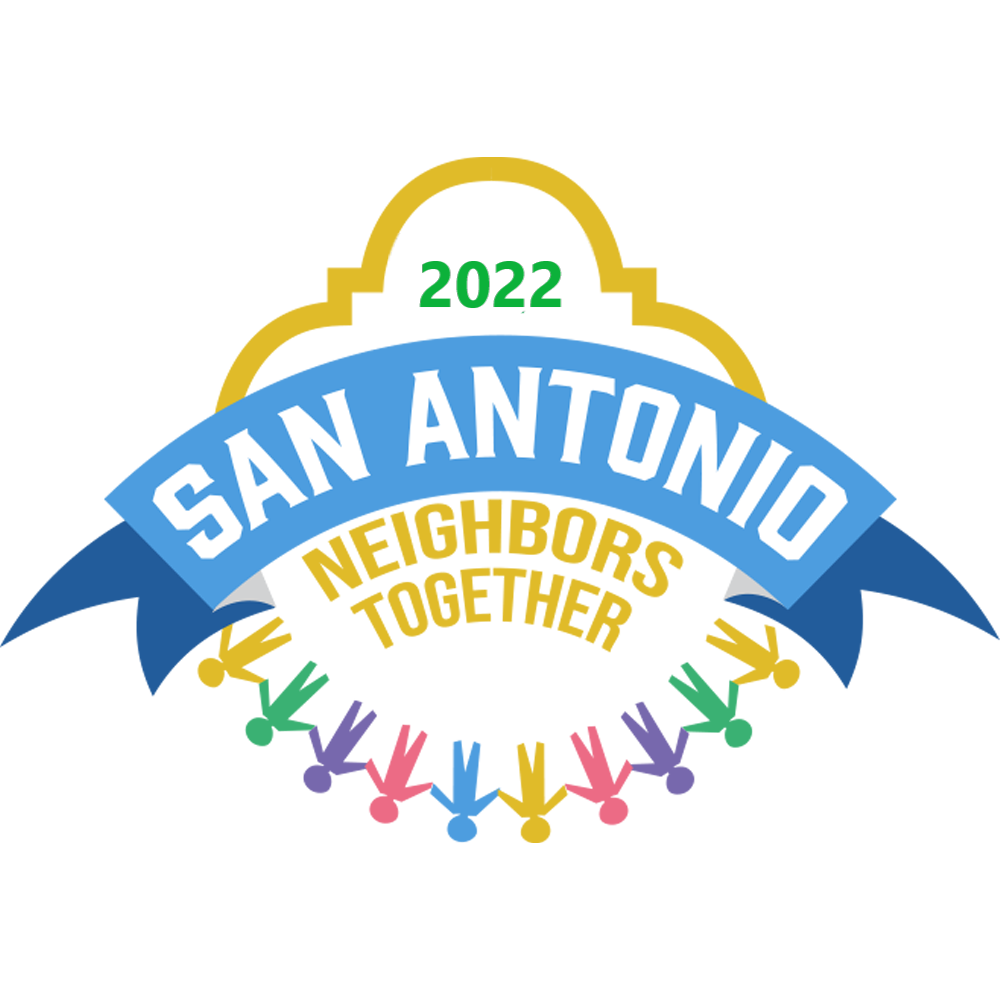 Our annual neighborhood gathering of fun, food, and friends will take place October 8th at 10am to 2pm in the park. There will be food trucks, the Folks band, and other fun activities for the family.
This event was previously known as National Night Out but following the example of the city of San Antonio we are renaming to Neighbors Together.
The date of the event was shifted from October 4th to the 8th at the request of homeowners in the neighborhood.