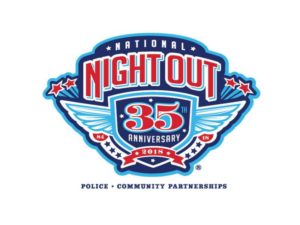 National Night Out
Tuesday, October 2, 2018 at 5 PM – 7:30 PM
Silver Oaks Community Park
National Night Out is a neighbor event, get to know your neighbors, get out to meet new neighbors, make the event an enjoyable experience. If you think of something that would be nice to do/have at the event, by all means let me know. Please remember, we are asking for most all items/people to volunteer their services and time. We have a limited budget for absolutes like porta potties, and other items we may need to purchase for everyone's enjoyment.
We have 1 outlet, so plan on no electricity unless it is a priority.
IF you are a vendor and would like to represent (provide your own table and chairs) please reply with your Company Name (again first come first available)…
IF you have a referral, please have them email me at bpearce@satx.rr.com. Let's try to keep business in the neighborhood first. Depending on the business and what they are hoping to showcase, we may need proof of insurance/liability.
Please spread the word quickly, get your ideas to me as soon as you can, and will begin to put this event together…
Thank you all for your time, support, and being amazing neighbors to work with. – Bryan Pearce
Update 1:
I have 6 vendors so far and 1 possible taco truck! Need more, would like more for you guys…
I've contacted District 7 (no response yet), Government Canyon (checking schedules), Big Guidos may have a booth (no truck anymore)…
Folks band for entertainment…80s throwback
Update 2:
Food trucks: tacos, cajun, bbq, shaved ice…waiting on pizza
We are waiting to hear from petting zoo and bounce house…
We are planning to block the connecting street from Silver Point to Oakwood Ridge (county permission)…
We would like more vendors/local businesses if possible, its a great opportunity to meet neighbors…